technikstudio.com partakes in small to medium projects and engagements, particularly tools and app development for Building Information Modelling (BIM), Computational and Generative Design, and lifestyle and education.
Here we showcase all our projects and engagements, previous and present.
---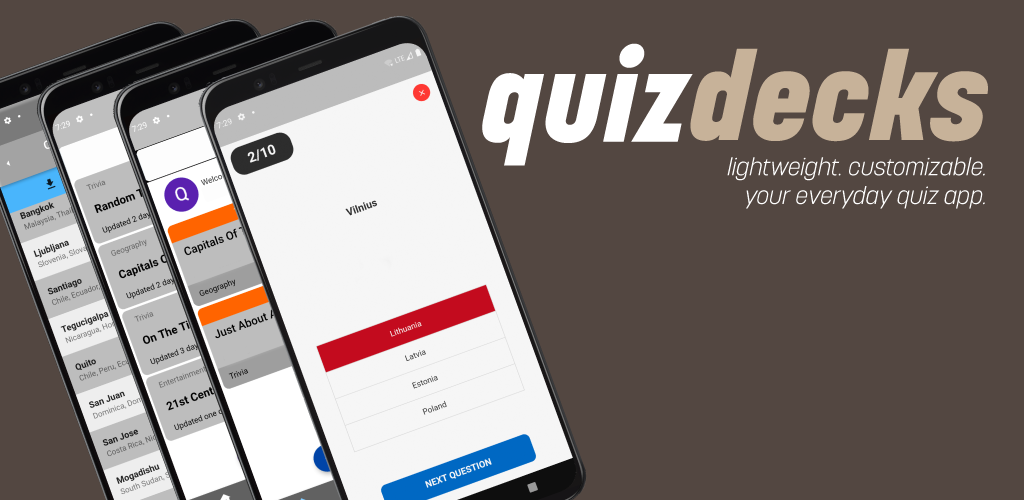 QuizDecks
QuizDecks is a mobile app developed for quiz enthusiasts, teachers, students and learners.
Take quizzes from generated decks of quiz cards downloadable from the cloud. You can even make your own decks and use them as sharable reviewers.